The Best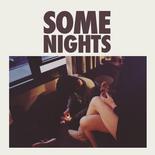 fun., Some Nights

Unequivocally, my favorite album this year so far. I have listened to it more times than I can count, and I still get goosebumps like it's Justin Bieber and I'm a 13 year old girl from the Houston suburbs.
If they hadn't made Aim and Ignite, I think they would be viewed as some mechanized pop creation, but it's clear Nate Ruess is just a total badass.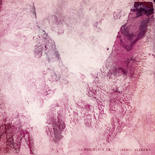 Porcelain Raft, Strange Weekend

Completely out of nowhere, this record kicked my ass. The "strange weekend" in question is supposedly the one in which the hurricane was supposed to hit NYC in August of 2011, but obviously didn't. That weekend was my birthday weekend, and I spent Friday night in Williamsburg, Brooklyn. So did Mauro Remiddi – he had recently moved from Rome via a brief stint in London. COINICIDENCE?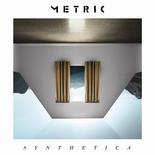 Metric, Synthetica

I was actually getting tired of Metric. I saw them at Terminal 5 in 2009 and 2010 and they played the exact same show – which was awesome, but kinda lame of them. Yeah, we get it, Fantasies was an awesome record.
This new record rules. I am excited to see them perform full blast live. Which is great – because I took a leap of faith buying tix to their show at Radio City Music Hall in September (4 months ahead of time, for $150 – but screw you, I got FRONT ROW).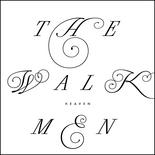 The Walkmen, Heaven

I used to *dislike* The Walkmen, and then they released Lisbon a few years ago, which if you haven't heard, is INSANELY good. They opened up for Grizzly Bear at the Beach at Governor's Island, and I basically ignored them, because I am an idiot.
I went to their headlining show at Terminal 5 and was blown away. I can already hear how awesome these tunes are gonna be live – Remember Remmmmmmmemmber!

Bruce Springsteen, Wrecking Ball
I would never have given this album a chance if I hadn't seen Bruce and the E Street Band absolutely destroy the Meadowlands a few months ago. Chris and I saw Bruce at Giants Stadium (the old one) before they tore it down and rebuilt the new one.
At that show (the one where he played 100% of Darkness on the Edge of Town), before the band came out, Bruce came out and played a new song by himself: "Wrecking Ball." The whole album is good. Granted, it may take seeing him live to respect what an absolute musical giant he is, but I have listened to this record basically once a day for 3 months.
The Rest
Escort, Escort
Daughn Gibson, All Hell
White Rabbits, Milk Famous
Silversun Pickups, Neck of the Woods
Sharon Van Etten, Tramp
Beach House, Bloom
of Montreal, Paralytic Stalks
Japandroids, Celebration Rock
Heartless Bastards, Arrow
Bear in Heaven, I Love You, It's Cool